SEVENGATES - CD
PRENOTE NOW!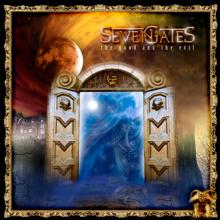 Available from 19.10.2009.
10 euros (+ shipping)
You can ORDER your copy sending a mail with your request HERE.
Please wait for our reply.
ABOUT THE PRICE - As you know, we're fightin' for a lower price of cds. For an autoproduction we fixed a price of 5\7 euros. For a pressed edition we cannot "impose" a price to label and we cannot sell "our" cds at a lower price than label's. But we still leave mp3 on our site. And we agreed with label for a price of 10 euros. An "honest" price, in our opinion. Hope you'll understand!
Enjoy!
SevenGates